What Is Flutter App Development?
The technological world is changing at a breakneck speed, with innovations arriving and fading. You've probably heard of one useful technology called Flutter.
Flutter App Development is a cross-platform app development toolkit created by Google. It allows for the creation of natively compiled apps for mobile, web, and desktop from a single codebase. This means that developers can use one programming language and one codebase to create applications that will run on multiple platforms. This makes the process of developing and maintaining apps easier to use and more efficient.
Leverage This Framework To Bring Your Product Ideas To Life
Here are several reasons why you should consider using a Flutter Developer for your next app development project:
Increased Efficiency
Since you'll only need to write one codebase, you'll be able to develop your app much more quickly. This will save you time and money in the long run.
Reduced Costs
You won't need to hire separate teams of developers for each platform, hire Zluck for the best flutter app developers, which in turn will also save you money.
Greater Flexibility
You'll be able to make changes to your app quickly and easily, without having to worry about different platforms.
Improved User Experience
Flutter's widgets provide a high level of control over the look and feel of your app, so you can create a consistent and impressive user experience.
Let's Make Something Great Together!
Completed Hybrid App Projects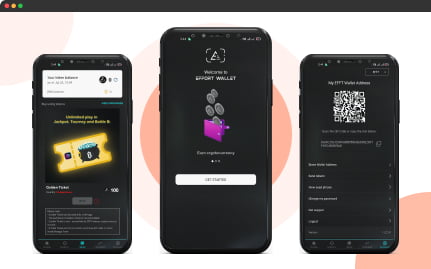 Effort Wallet allows you to secure, manage, and convert the EFFT tokens you earned from apps inside the Effort Token Network.
Services
React Native
Android
iOS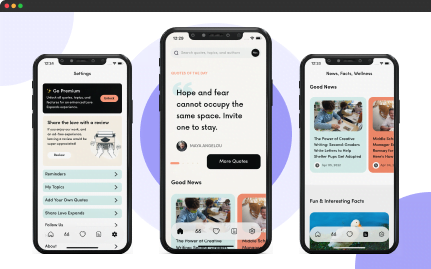 Love Expands is a resource and community for positive-minded people who enjoy motivational quotes, healthy relationships & inspiration for a happier life!
Services
React Native
Android
iOS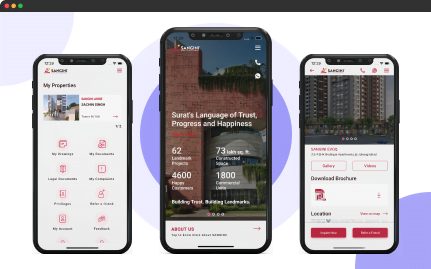 Manage your Sangini property easily within the palm of your hands.
Services
React Native
Android
iOS
View All
The Latest Trends on IT
We share some of the valuable things we know, we want you to take advantage of these industry tips and trends.
View All