What Is A Hybrid App?
As the name suggests, hybrid app development is the process of developing apps that can work on both Android and iOS platforms.

As hybrid mobile app developers, we will create your app using the best of both worlds – the native features and functionality of each platform, while also making sure your app looks and feels like a native app to your users.

This is accomplished by creating one codebase, allowing you to save time and resources that would otherwise be spent on developing separate apps for each platform.
Why Choose Hybrid?
Choose hybrid app development and you can take advantage of the many benefits that this approach has to offer, including:
Faster Development
A hybrid app is developed using web technologies. This will drastically decrease the time taken for development as well as the cost required for developing a mobile app.
Large Community Support
Hybrid apps work on all platforms. This will provide you with a broad platform to develop your app and increase the support base for it.
Reasonable Cost
Hybrid apps are developed using web technologies that make it easy to work on all platforms. This can potentially save you both time and money in the development process.
Tap Into The Power Of Hybrid
A hybrid mobile app is a single app that can run on multiple platforms, including both iOS and Android. Get access to a wider audience and create a more seamless user experience with these two options:
React Native
This is a popular open-source framework that allows you to create cross-platform apps with native platform capabilities.
Learn More
Flutter
This is a toolkit created by Google that helps you develop high-quality native apps for both Android and iOS.
Learn More
Let's Make Something Great Together!
Completed Hybrid App Projects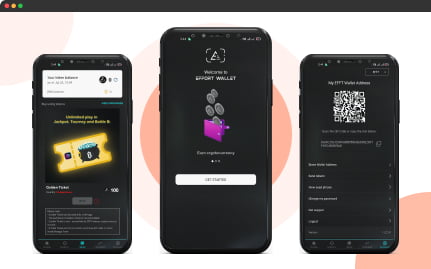 Effort Wallet allows you to secure, manage, and convert the EFFT tokens you earned from apps inside the Effort Token Network.
Services
React Native
Android
iOS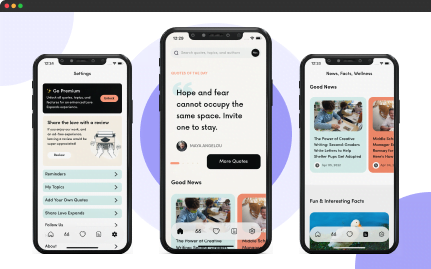 Love Expands is a resource and community for positive-minded people who enjoy motivational quotes, healthy relationships & inspiration for a happier life!
Services
React Native
Android
iOS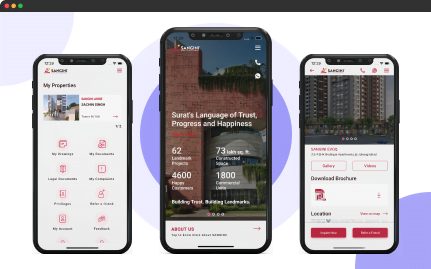 Manage your Sangini property easily within the palm of your hands.
Services
React Native
Android
iOS
View All
The Latest Trends on IT
We share some of the valuable things we know, and we want you to take advantage of these industry tips and trends.
View All