What We Offer
Website Design & Development
With a combination of creativity and technical expertise, we can create a website that's both appealing and functional.
Technologies
We use the latest web technologies to create fast, reliable, and secure websites. We can work with Node.js, React, and more.
Web App Development
We can design and develop best website designing for your business. Our web apps are fully-featured, scalable, and built to your specifications.
Why Zluck?
With us, you can enjoy all the benefits of a custom-built online platform, without the hassle. Here's what you can expect when you work with us.
Customizable Web Services & Solutions
No two businesses are the same. We'll work with you to create a platform that's just what you need, with all the features and functions you require.
Optimized for Performance
We take performance seriously. Your website will be hosted on high-performance servers and configured for optimum speed and reliability.
Secure and Reliable
You can rest assured that your data is safe and secure with us. We use the latest security technologies and practices to protect your information.
Technologies
WordPress
React
Laravel
Node Js
Php
Our Web Services Highlights
We have worked with and for numerous amazing brands doing amazing things together.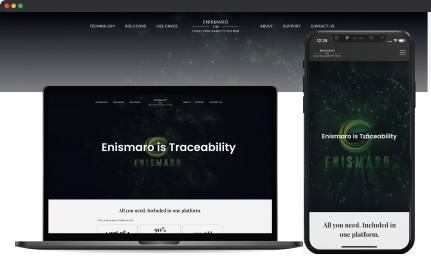 We are an eclectic mix of experts, professionals, consultants, thinkers united by our common love for food and technology. Enismaro is an Italian company born in 2021 that deals with traceability in the food supply chain through blockchain technology and IOT sensors.
Services
Wordpress
Mobile Friendly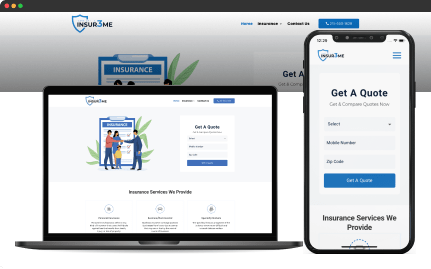 Insur3me Insurance Solutions is your one-stop shop for all things insurance needs. We also provide coverage for hard-to-place businesses and auto warranties.
Services
Wordpress
Mobile Friendly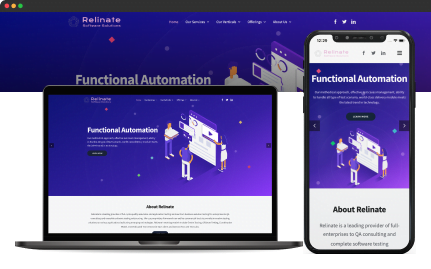 Relinate is a leading provider of full-cycle quality assurance and application testing services from business solution testing for enterprises to QA consulting and complete software testing outsourcing.
Services
Wordpress
Mobile Friendly
View All
Question & Answers
Any Questions? Find Answers here.
Don't find your answer here? Just send us a message for any query.
Contact Us
What do you mean by web services?
Web services can range from web design and development to web hosting and maintenance. These services are fulfilled by professionals who make use of the latest digital technologies to create effective online solutions for businesses.
Why are these services important for my business?
In today's digital age, it's more important than ever for businesses to have a strong online presence. Web services can help you create and maintain an effective and well-rounded online platform that will help you reach your target audience. Additionally, these services can also help improve your overall online visibility and searchability, which can lead to more customers and clients.
What services does Zluck Solutions offer?
Zluck Solutions is an international IT outsourcing firm that offers web and mobile app development solutions for businesses. We create, design, and develop web and mobile applications that ensure businesses thrive in an always-changing market. With our services, your prospect clients will get the best digital experience possible.
What developer technologies will you use?
At Zluck Solutions, our developers use WordPress, React, Node js, Laravel, and PHP, to provide you with fast-paced, efficient and well-secured websites.
Can I choose the type of technology that you will use to develop my website or app?
Yes, Zluck Solutions provides custom web solutions and services. We'll work with you to create platforms that are exactly suited to what you need and desire—all with the functions and features that's necessary to make your website or app a huge success.
Can you create a website that is specific to e-commerce?
Yes, our team can create e-commerce websites that are custom tailored to your business's needs. We will work with you to determine the best platform for your site and implement features that will make it easy for customers to purchase your products or services. Some of the features we can include are online payment options, shopping carts, and product catalogs.