Overview
Zluck designed and developed Love Expands's website which consists more than a million quotes, 55k+ authors and lot more other data. It is really good time working on the website to make it at its best.
Project Name
Love Expands
Services
Wordpress, Frontend Development, Backend Development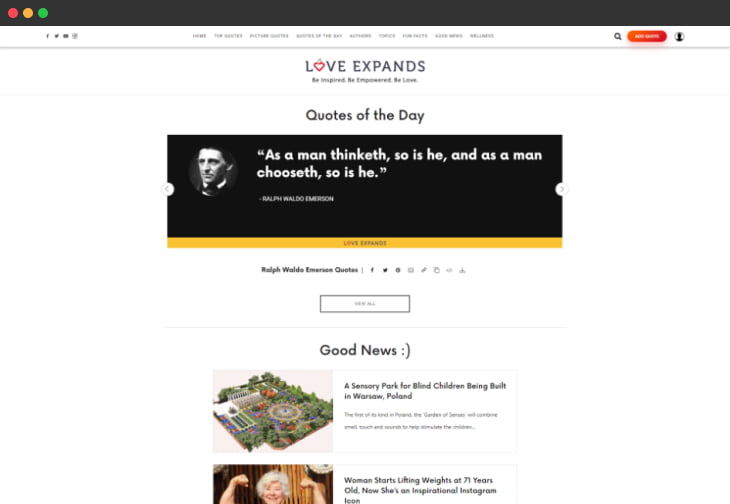 Our challenge
Love Expands had millions of records in terms of authors, quotes and topics. Our biggest challenge was to make it loading, navigating quickly.
How we made it happen
We dissect the Wordpress and its in & out. We analysed each and every default functionality of Wordpress and change it to work at its best! We implemented data caching to make sure some most frequently used data comes from cache files instead of bulk database.
On the Fly - Quote Image
We dynamically generated quote images to share on social media. It was challenging work to make it so well that it works with all 1 million quotes of different size.
Search
We implemented a quick search which gets result from million data within a second. It was really fun to do and achieve it.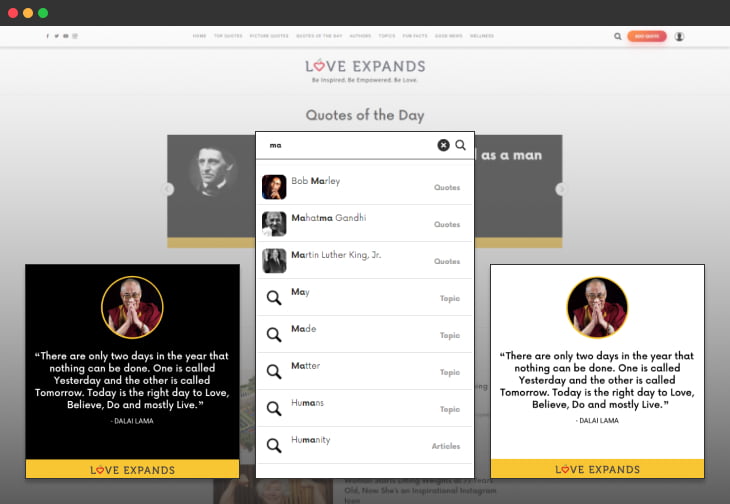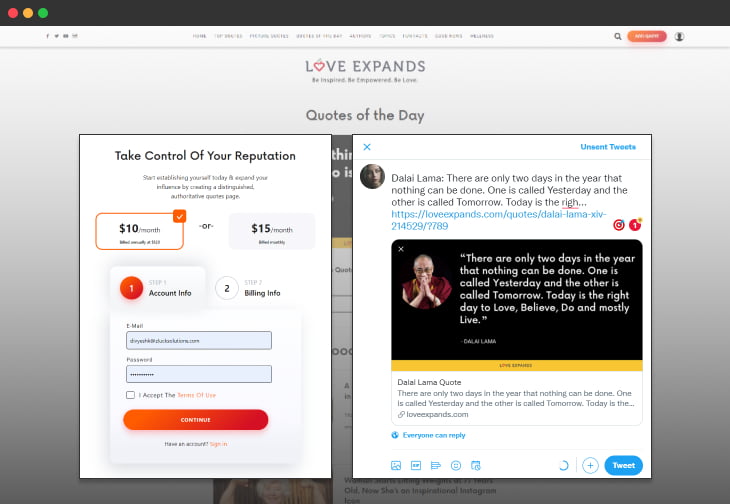 Author Profiles
We implemented a paid subscription plan for Authors, so influencers can create their own account on Love Expands and share their thoughts & quotes. We used Stripe for payment part.
Social Media Impression
We implemented different titles, description and images for different contents to share on Social Media.