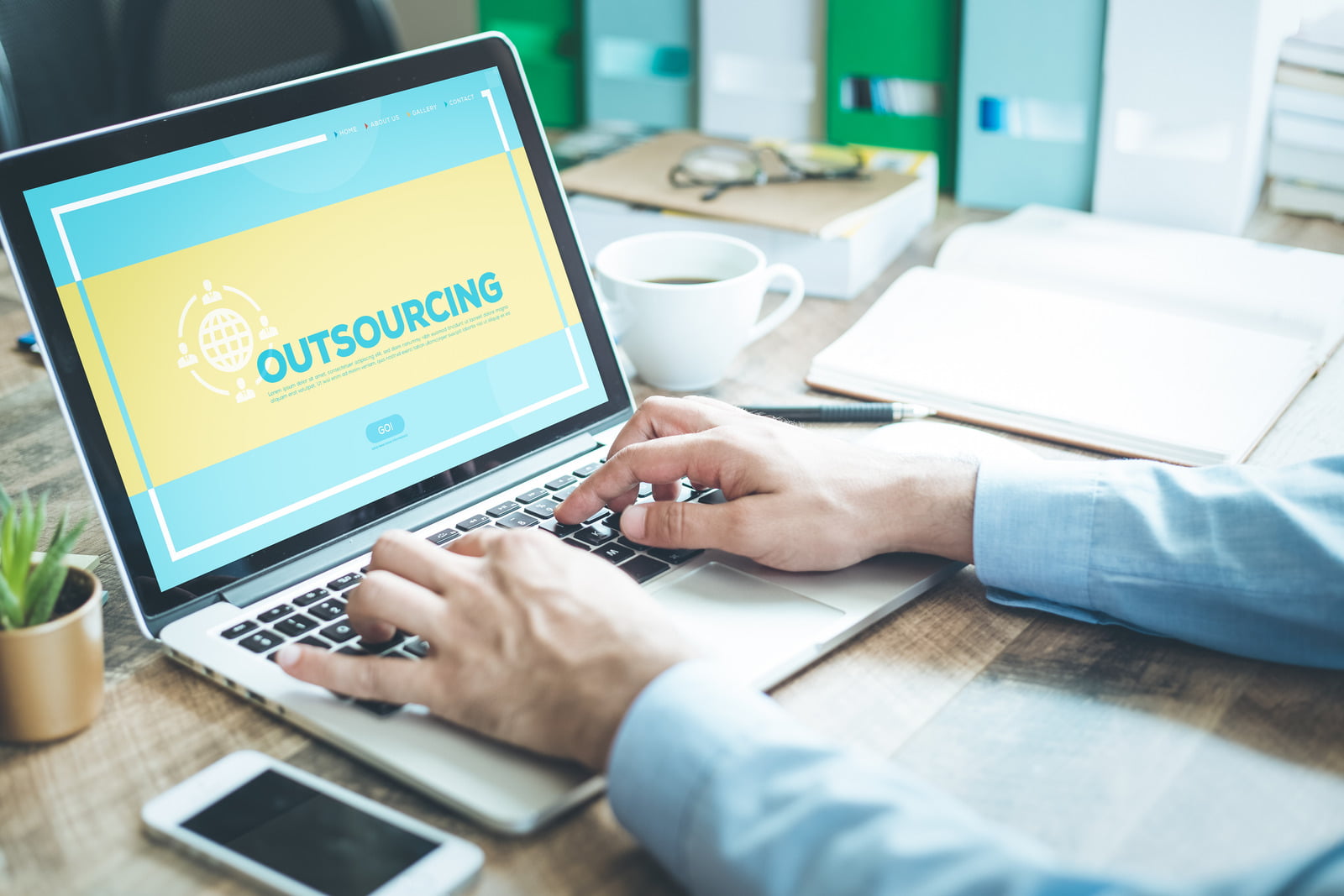 When it comes to digital acceleration, there is no room for compromise. Your business needs the best technology and tools available to stay ahead of the curve and maintain a competitive edge. However, this can be difficult – if not impossible – to achieve with a limited budget or small in-house IT staff.
This is where outsourcing your projects comes in. Outsourcing allows businesses to achieve their goals with the help of the high-quality talent available in foreign markets. Furthermore, it allows companies access to knowledge and productivity on a level that in-house staff may not be able to match.
But how do you go about outsourcing your IT projects? And more importantly, what are the benefits of doing so? In this article, we will talk about why you should outsource to a web design company or mobile app development team, how to find the right one for your needs, and tips on how to successfully outsource your projects.
But first—let's discuss what outsourcing is.
What Is Outsourcing And How Does It Work?
Outsourcing is the act of a business hiring a foreign or domestic individual or firm to perform tasks that would otherwise be done by in-house staff. In this case, the hired service provider retains control over their staff and computer systems to deliver the expected services on-site or remotely.
There are many different reasons why businesses outsource, but the most common reasons are to save money and to gain access to specialized skills or knowledge that is not available in-house. When it comes to IT projects, outsourcing can be a great way to get high-quality work done quickly and at a lower cost than if you were to do the work in-house.
When To Outsource Your IT Project
Outsourcing a project to a remote web design or app development company may be the most viable alternative in a variety of circumstances. Here are some of the most prevalent situations:
1. When The Skill Level Of Your In-House IT Is Lacking
Highly-rated developers are hard to find. If your in-house team still requires a significant amount of training and ramp-up time to be productive, then it may be time to consider outsourcing to an offshore web and app design firm. It's important to remember that these developers are not only experienced; they're likely to be up-to-date on the latest design trends and technology as well.
2. When You Need A Unique Solution To A Problem
Individual companies may not have the resources or knowledge to implement certain types of projects. Instead, you might need an outside perspective to reconfigure your business needs with the capabilities of the existing IT infrastructure. Outsourcing is also effective when you need custom functionality for an app, system, or product without having to invest in expenses like hardware and software.
3. When You Need To Fill Specialized Roles
If your company needs a particular skill, but can't quite find an ideal candidate within the local job market, then you may want to consider outsourcing. This strategy may be especially effective when looking for a developer with specific skills or experience. In some cases, you may even be able to find an entire team of developers that matches your specific needs. This allows you to fill these roles without being restricted by the local market's talent pool.
Choosing The Right Company For Your Needs
Outsourcing, contrary to popular belief, is not about finding the cheapest solution available; it's all about obtaining the highest return on your investment. To put it another way, if you want to gain a successful result with outsourcing, you must consider cost-effectiveness.
Outsourcing to a suitable mobile app and web design team is one of the most essential steps in achieving cost-effectiveness. For many people, picking the ideal offshore firm may be difficult, especially when there are so many of them. Fortunately, there are several aspects you can concentrate on, including:
1. Can They Communicate Well?
Fluent communication and workflow are the most crucial elements in finding the right software outsourcing agent. Your software outsourcing vendor should be fluent in the language of your choice. In addition, their work method should correspond to your development process throughout the whole project.
2. Do They Have The Top Talent Software Engineers?
You can get access to world-class IT expertise by outsourcing software development. An outsourcing firm's role is to find the area's top software developers and utilize their abilities to create the finest possible product for you.
3. Do They Offer A Comprehensive Range Of Services?
Today's requirements may not be tomorrow's needs. The finest outsourcing firms specialize in a variety of disciplines to handle your project from a holistic and experienced standpoint.
The Best Practices For Outsourcing An IT Project
The better prepared you are when beginning your outsourcing journey, the better your chances will be of attaining success. Here are a few tips that will pave the way for a trouble-free and value-oriented outsourcing experience.
1. Make Sure Your Objectives Are Clear
If you go into an outsourcing relationship without a clear idea of what you want, then it'll be impossible for your vendor to provide any semblance of help. For this reason, make sure you know the exact results you are aiming to get before utilizing the services of any offshore firm. By doing so, you will set up clear goals and expectations with your IT partner.
2. Review Your Needs And Priorities
Whenever entering an outsourcing relationship, you will be required to give up some of your company's control over the project. You should carefully consider who is responsible for what within your specific context so that the vendor will know what to deliver. For example, you might want to position yourself as a major stakeholder and choose to be the owner of the product concept, while outsourcing other aspects such as development.
3. Understand Your Managed Services Provider's (MSP) Business Processes
No two companies will conduct business in the same way; therefore, you must take time to absorb how your IT partner will accomplish the project. If you can comprehend your vendor's business processes, then you'll have a better understanding of how they operate. This insight will allow you to communicate with them more efficiently—and also help prevent any misunderstandings along the way.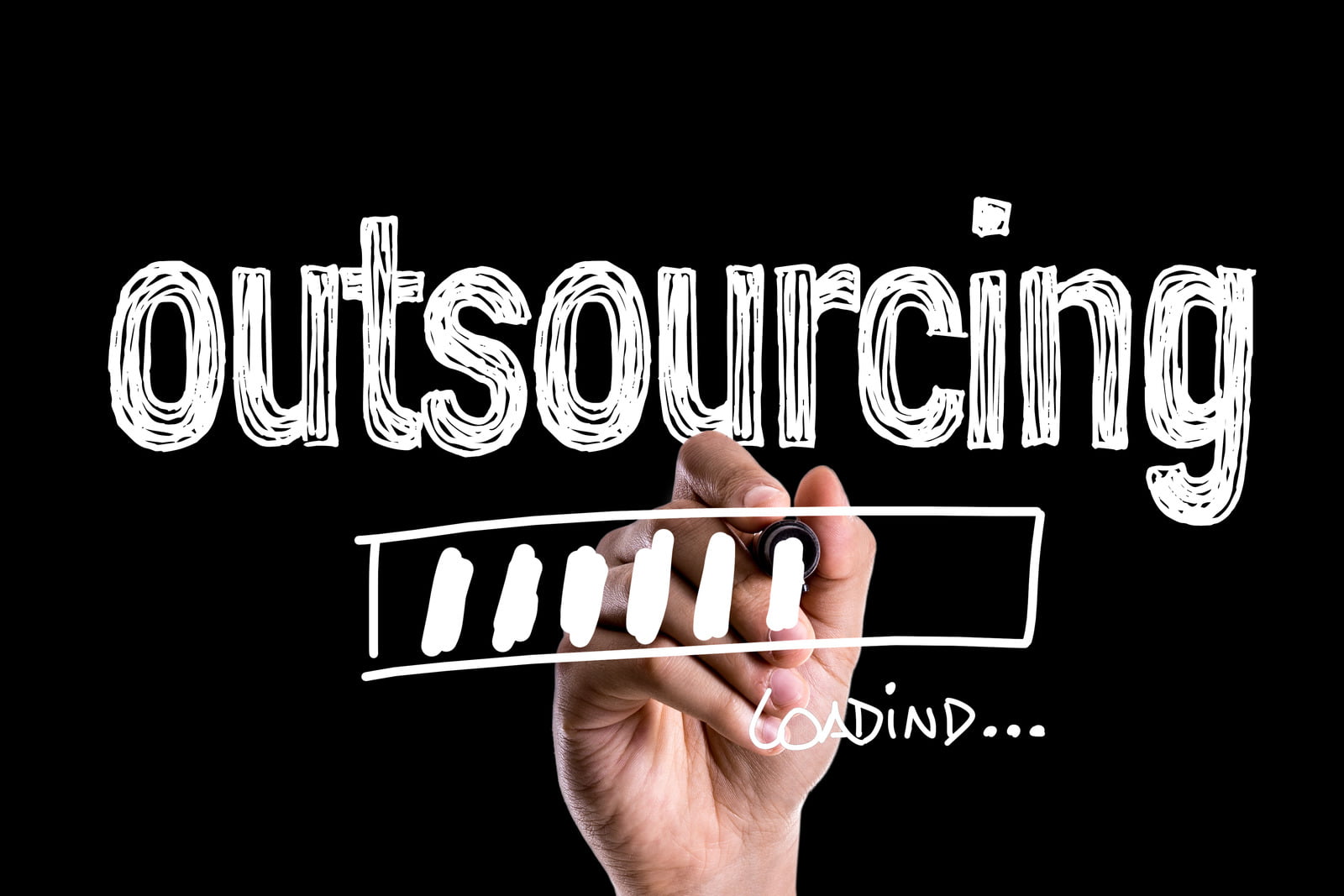 The World's Finest IT Engineers At Your Fingertips
Outsourcing IT projects to a mobile app development and web design company may sound like a daunting task, but the benefits can be huge. If you are considering outsourcing a project for the first time, contact Zluck Solutions today. We are an international IT firm with an impressive team of developers, project managers, and IT engineers who can design, develop, integrate, maintain and optimize an array of web applications to let enterprises handle complex and critical business processes.
Get in touch, learn more about our web and mobile application development services, and let's talk about how we can support your next IT project!