Strategic Test Planning
Contingent on the size and nature of the product improvement project, the number and request of QA exercises might change. This relies on the extent of work and its objectives. In any case, the initial step continues as before. Our QA specialists will perform an exhaustive examination of the prerequisites to think of a Software Testing Strategy and execution arranging. The explanation is to dissect the framework design and innovations for inconsistencies. This aids in distinguishing exorbitant mistakes at the beginning phases. It happens a couple of times that QA documentation is ready alongside planning the testing plan.
Requirement Review
Test Strategy Design
Test Execution Plan
QA Documentation
We accept documentation is inescapable for the product advancement life cycle at Zluck. We center around great documentation which implies that any individual from the group can see the progressions when any necessities or archives are changed, added, refreshed, or erased. When the prerequisites are laid out, Our QA group composes and designs experiments utilizing instruments like TestRail and Zephyr. Experiments depict the activities which will be performed by our QA designers to guarantee programming functionalities.
Experiments composing
Experiments arranging
Test agenda and information creation
Test reports support
Programming quality measurements creation
Manual QA Testing
We give exhaustive manual QA and programming testing administrations at each stage, identify the blunders and track them to guarantee they are settled before the result conveyance. Our quality confirmation group has insight into testing all regions.
Smoke Testing
GUI Testing
Database Testing
Sanity Testing
Exploratory Testing
Functional & Regression Testing
Product Verification Testing
Browser Compatibility Testing
Mobile App Testing
Portability is a basic piece of every association's technique. Frequently utilitarian deformities and unfortunate client experiences preclude its utilization. The QA group at Zluck is all furnished to manage the gadget intricacies and handle clients' questions by portable testing mastery. We have effectively assisted ventures with sending their items across different cell phones to convey a consistent client experience.
Functional Testing
Compatibility Testing
User Experience Testing
Localization Testing
Performance Testing
Site/application crash is the most unsettling issue which brings about site surrender. Zluck's exhibition trying administrations make the item to endure the broad burden. Our devoted QA group has mastery in the testing framework across a high volume of complex applications. The applications will be entirely advanced with our product testing approach during the pinnacle burdens to cause them to perform well true to form. Our Performance Testing Services assist the business with meeting its objectives with the administrations referenced beneath.
Load Testing
Stress Testing
Performance Assessment
Functional Testing
Approving the product framework to adjust to each useful prerequisite of the application meets the normal result. Our accomplished QA testing group executes utilitarian testing to significantly center around UI, information base, security, Api's, client or server application and comparative functionalities of the application.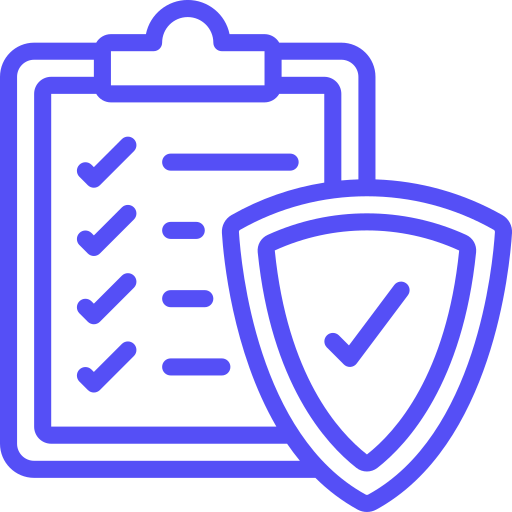 Security Testing
Uncover possible weaknesses of your showing application to empowering security testing with each delivery. Our QA testing administrations are performed by a capable pool of test engineers who execute risk evaluation and infiltration testing to safeguard applications from programmers or pernicious dangers.
UsabilityTesting
Screen application is conducted when numerous elements of the application work simultaneously. Our product testing administrations involve an inside and out examination of client ways of behaving that distinguish potential ease of use issues in the underlying stage and make a consistent item.
What Our Clients Say About Us!
The team was highly communicative and concise, and our internal stakeholders were particularly impressed with Zluck's professionalism and quality of deliverables.
The Zluck Team is wonderful to work with! Highly recommended and will work with them again and again.
Zluck team completed the project on time and was able to help us with all our blockchain requirements for this project. Highly recommended!
Found Zluck on Upwork. Started with a medium level, front-end and was very pleased with the experience. They were clear on what they could and could not do. They communicated very well throughout and worked with members of our team to ensure a smooth delivery. We will be using them again.
Very impressed with the team designing a website for me. They were super responsive and skilful with web design. I would definitely rehire in the future when needed.
We have hired the Zluck Solutions team for several nodejs microservice projects and all were completed successfully as per our requirements and timelines. The Zluck Solutions team is pleasant to work with, easy to communicate with, and provides timely project updates. They are also accommodating and helpful when we need some fine-tuning on the work they submitted. Highly recommended!
Zluck Solutions did an EXCELLENT job with our project! Is there a higher rating to give this team? They communicated well, followed through on commitments, were regularly available, completed high quality work and displayed integrity in every interaction. Great job!
Very professional, flexible to our timelines, trustworthy and competent staff who are responsive to required changes in having designed our new website. I recommend their services!
This team is perfect for web projects. Communicate well, meets the deadlines and are very detailed oriented with everything. Good luck Zluck Team!