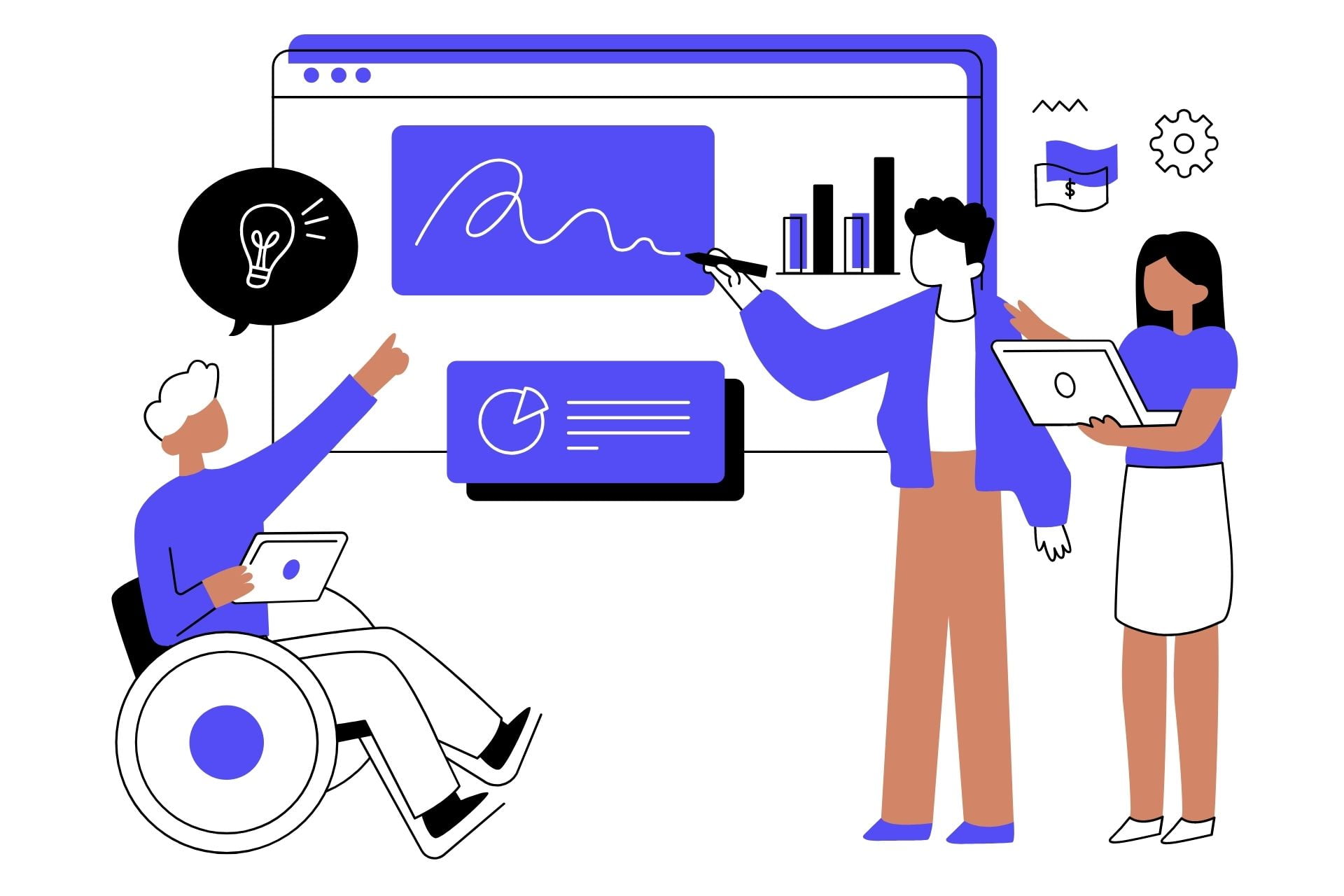 There are currently 1.18 billion websites online. That's a billion other websites competing for the attention of target audiences, potential customers, and Google's crawlers. How can yours stand out from the crowd? We've got five tips to make your website more accessible in 2022.
Website Accessibility: What It Means &  Why It's Important
Traditionally, the term "website accessibility" refers to making a website usable by people with disabilities.  This includes ensuring that all content is accessible through keyboard navigation, providing transcripts for videos and audio, and using ARIA (Accessible Rich Internet Applications) to help blind or visually impaired users understand the structure of a webpage.
However, website accessibility is about more than just meeting government regulations or accommodating people with disabilities.
In a world where online content is increasingly consumed on mobile devices and through social media, website accessibility is about making your website usable by as many people as possible.
That means designing for a wide range of devices and browsers and ensuring that all content can still be accessed by those with slow network connections.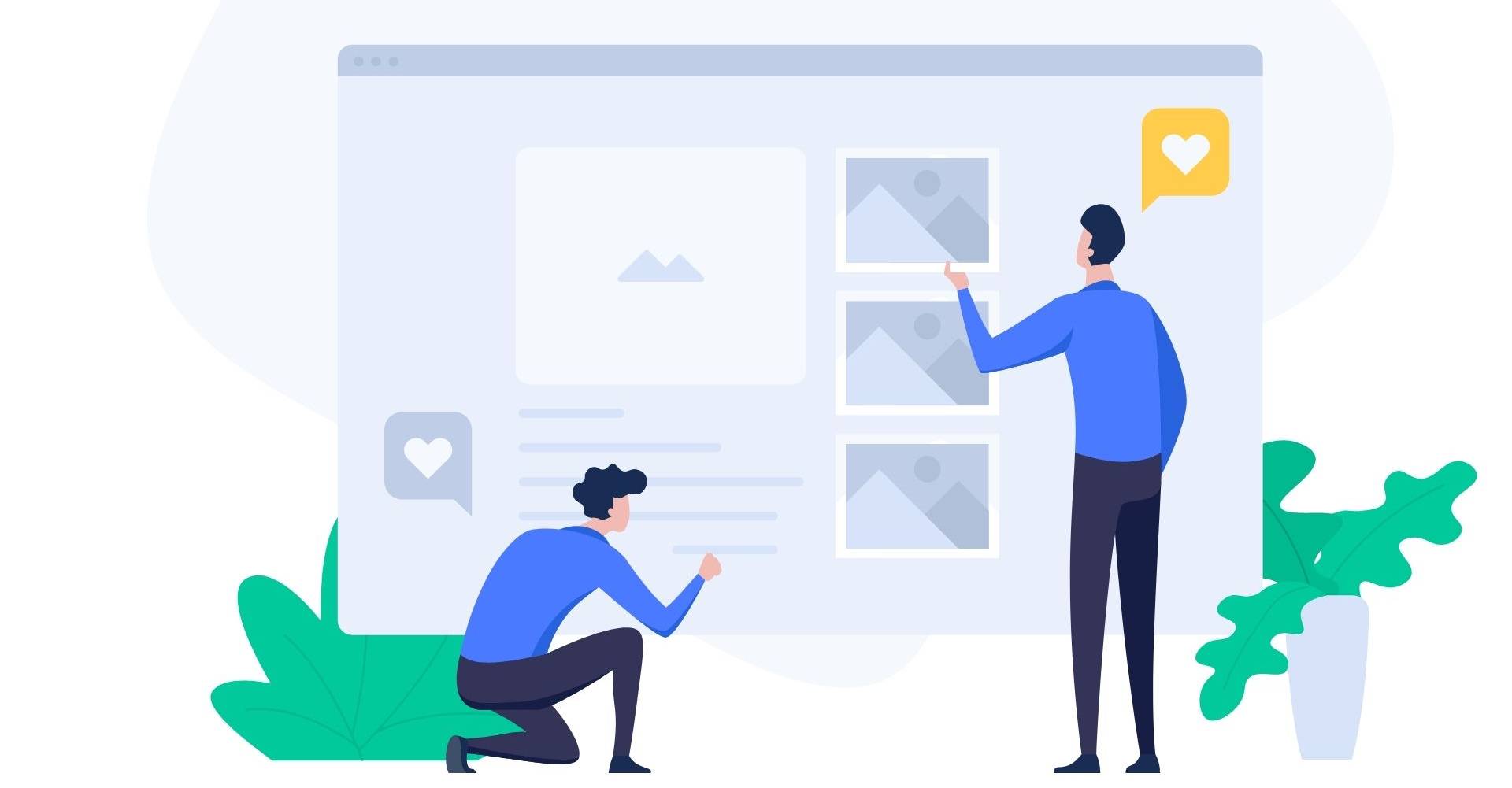 5 Ways To Make Your Website Accessible
With new technology and web standards being introduced every day,  it's important to keep your website up-to-date and accessible to everyone. Here are five ways to do just that.
1: Make Your Website Mobile Friendly
In the old days of web design, mobile users would visit your website and have to pinch or zoom in order to read your text. These days, most websites are designed for mobile-first viewing, which means the content and layout of your website are automatically optimized for mobile devices. 
As a result, your website will load faster and be more accessible to the majority of people who are viewing it on their phones.
If you're not sure whether your website is mobile-friendly, you can easily test it with Google's Mobile-Friendly Test. Or better yet, find online web designers who are up-to-date on the latest mobile design trends.
2: Make Your Website Easy to Navigate With the Help of an Online Web Designer
No one wants to spend time on a website that's hard to navigate. If users can't find the information they're looking for, or if your website is taking too long to load,  you'll lose visitors. 
Online web designers can help make your website more accessible by adding helpful features such as search bars, menus, and breadcrumbs. These features help users find the information they're looking for quickly and easily, without having to navigate through a maze of links and pages.
3: Choose Accessible Colors
Color contrast is an important part of website accessibility.  It affects how easy it is for people to read the text on your website, and it can be crucial for people with vision impairments.
That's why you should choose colors that have a high contrast ratio, such as black and white, or green and red. You can also use shades of gray to create a high-contrast effect.
Hiring an online web designer who is familiar with color contrast guidelines is a great way to ensure that your website meets accessibility standards.
4: Keep Your Fonts Readable
The fonts you use on your website can have a big impact on how easy it is for users to read the text.  When choosing fonts, online web designers should consider factors such as size, line height, and letter spacing. 
In general, it's a good idea to use fonts that are easy to read and have a large enough size for mobile devices. You can also use fonts that have built-in accessibility features such as variable widths and line spacing.
That way, users will be able to adjust the font size on their phones or computers, making it easier to read your text.
5: Include Alt Text for Images
Images are an important part of web design, but they can be inaccessible to some users.  For example, people with low vision may not be able to see your images, and people who are blind may not be able to hear the text that is associated with them.
The best online web designers know how to add alt text to images so that everyone can access this content. Alt-text is a description of the image, and it's displayed when the image can't be seen or heard.
Put These Best Practices Into Action With
Now that you know some of the best practices for website accessibility, it's time to put them into action.
Zluck Solutions is an online web design and app development agency that specializes in website accessibility.  We can build you a custom-designed website with all of the latest features, such as mobile friendliness, easy navigation, and high contrast colors. Contact Us for a free consultation today to get started!