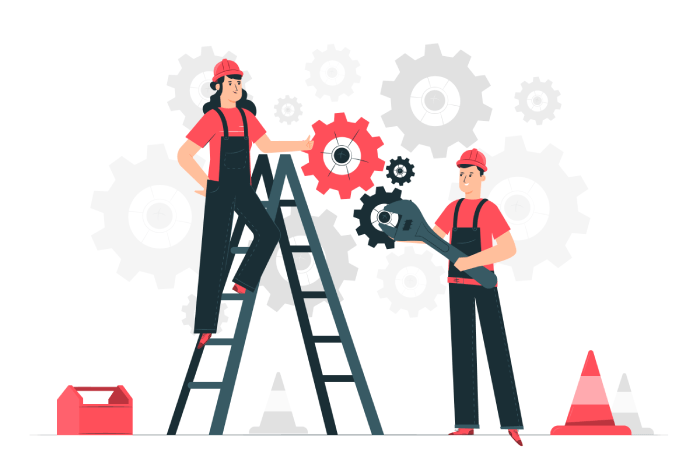 We all understand the value of having a well-organized website. However, simply having the site up and operating is inadequate. It's critical to keep your site updated and maintained regularly if you want it to perform at its best. For example, automobile websites require regular maintenance to work efficiently as their inventory is constantly changing. Maintaining your website properly aids in site security, increasing the number of additional visitors, increasing return traffic, and so much more.
Read on as we discuss what exactly website maintenance is and why it is crucial to your success, especially as a start up business.
What Is Website Maintenance?
The act of routinely reviewing your website for bugs and errors and keeping it updated and current is known as website maintenance. This should be done regularly to maintain the health of your website, stimulate continuing traffic development, and improve your SEO and Google ranks.
To engage and retain clients, businesses of all sizes must keep their websites up to date and also make it appealing. It's all too easy for companies, especially newbies, to scrimp and take their websites for granted.
However, just as your health might deteriorate if you go too long without getting a regular check-up, your website's health can deteriorate as well. For your business to run effectively, you must monitor your website regularly.
What Steps Should You Take To Maintain Your Website?
To ensure that your website is working well, a number of different duties need to be completed. Website security updates and patches are the most time-sensitive of these. If you don't have these, your website could end up being a real hazard to individuals who visit it. That being said, here's a checklist of website upkeep tasks that should be completed regularly:
Weekly
Verify that all of your pages are loading correctly.
Make a backup of your site and ensure that a previous version is saved.
Update the software and plugins on your website.
Make sure that all of your forms are working correctly.
Spam comments should be removed from pages and posts.
Look over your pages to see if any links are broken.
Look for 404 errors and either fix or redirect them.
Monthly
Check your website's load speed and make sure nothing is slowing it down.
Examine your security scans to ensure nothing is missing.
Examine the prior month's website statistics.
Examine your blog to determine if any articles need to be updated.
Quarterly
Examine your website's structure and design to determine whether it can be enhanced.
Examine graphics and images to see if anything needs to be updated.
Examine your SEO, meta titles, and descriptions to make sure they're as successful as possible.
Pop Ups, forms, and calls to action should all be tested and tweaked.
Examine your workflow for efficiencies and see what you can automate.
Check your website on a variety of devices and browsers to determine if it works properly.
Examine your advertising and marketing campaigns to discover what needs to be updated or modified.
Check the health of your backup by restoring an earlier version of the website.
Yearly
Any references to the current year should be updated.
Check for content clarity, grammar, typos, and relevance on each page.
Examine any active email addresses to discover if there are any that are excessive and should be deleted.
Make sure your website's domain name is up to date.
Consider whether you need to improve your website's design.
Examine all of your most popular blog posts to determine whether they can be updated with the latest content.
Why Is Website Maintenance Important?
Many startup companies already have enough on their plates without having to worry about monitoring their website for an extended period of time. It's tempting to get a domain name, set up a temporary website, and deal with it later. This is a poor decision for a variety of reasons.
SEO
Having customers, clients, or a market is the whole objective of starting a new venture. You'll need to keep your website constantly fresh to attract visitors. Google strives to rank websites with the most valuable and up-to-date content on their search engine results page. If your website hasn't been updated recently or they feel it has been contaminated with malware, they may de-index it. To rank effectively in search results, you must keep your website updated with current material, news, keywords, and posts on a regular basis. Maintaining your website regularly is critical to any successful SEO strategy.
Customer Attraction/Engagement (UX/UI)
It's critical to keep those prospective clients if your website is getting traction and traffic. There's a considerable risk they'll lose interest soon if they can't discover what they're looking for, updated information, and relevant content. Make your website the helpful tool you want it to be, make sure it's free of typos and language errors, contains all of the information a customer would require, and looks appealing and trustworthy.
Security
This is the single most crucial reason to keep website maintenance always in your mind, primarily if your website stores any type of consumer data. If you're using a website builder like WordPress or Wix, you'll need to make sure you're applying software updates and security fixes regularly. Hackers may find it easy and appealing to identify and exploit websites that have been idle for an extended period.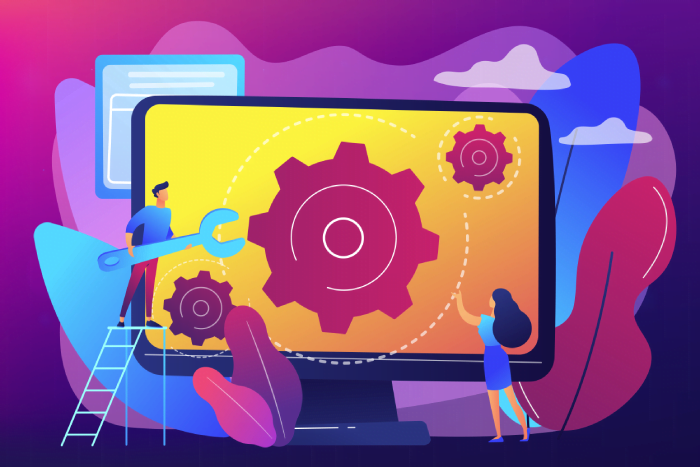 Are You Looking For A Company That Can Do Website Maintenance For Your Startup company?
Zluck Solutions is your go-to solution for website maintenance services . We know how important it is to protect the investment you've made in your business, and we are committed to providing a cost-effective service that will keep your site up and running smoothly. Our team of experts has the skills needed to make sure everything runs as it should, no matter what trends or updates Google makes.
If you want peace of mind knowing that your website can withstand any potential challenges ahead, contact us today—we would love to chat more about our services!