Overview
Zluck created FLASH Wallet for cross-platform mobile app and web, It is an easy and secure Bitcoin and Altcoins wallet. Quite simply, the best way to get started with cryptocurrencies! App's simple and streamlined design is easy for beginners and still powerful enough for experienced users.
Project Name
FLASH Wallet
Type
Mobile App, Web Wallet
Services
UI/UX Design, Mobile App Development, Cross-Platform App Development, Backend Developemnt
Our challenge
Zluck's main challange was to keep this app user friendly and secure as it involves cryptocurrencies. App backend and APis were always been under attack from the hackers and brute force! One big challenge was implementing Google Captcha on mobile app login to secure login API!
How we made it happen
We implemented login captcha in mobile app with hybrid solution with the support of web technology and we were successful in achieving this. In Addition, for every in & out request, data was end to end encrypted using crypto library, so it was impossible for middleman to track the request and alter it to do some mischievous.
Multiple Cryptocurrencies
We had integrated 6 different cryptocurrencies and 100+ different ERC20 tokens all in one app. While doing so, we made sure to keep the code as common as possible. Switching between different cryptocurrencies was so smooth and quick.
Fingerprint Security
We even implemented fingerprint authentication to allow user to login quickly without writing 6 digits passcode everytime. this fingerprint authentication added extra layer of security.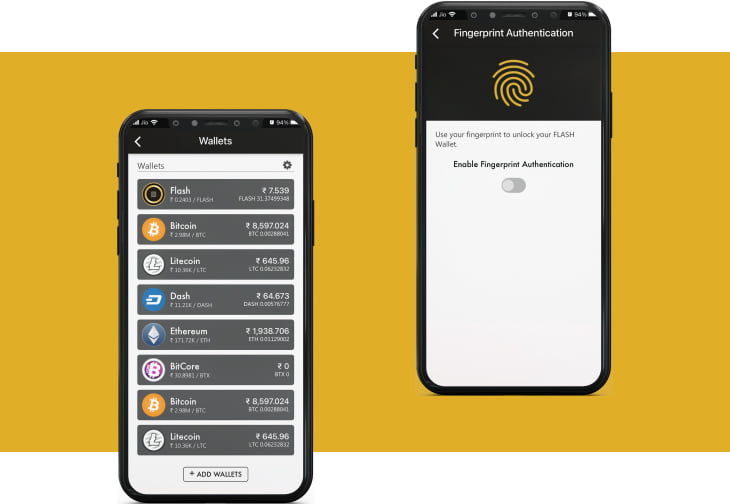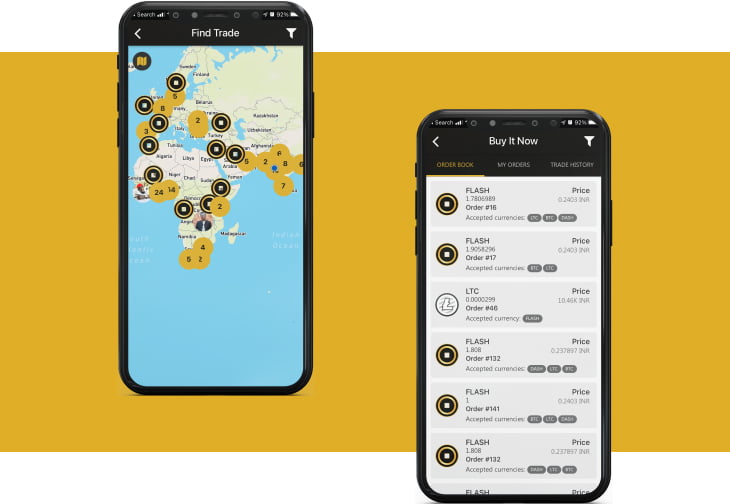 P2P Trading
We implemented P2P trading in app to allow users to find nearby traders on Map and interact with them. We also implemented Chat functionality using socket.io for the same.
Wagering
Adshares is a decentralized marketplace for programmatic advertising. Adshares uses blockchain to connect Publishers and Advertisers and let them make direct deals using the ADST.10Clouds redesigned the landing page, is developing the Adserver and provides the development of applications interacting with their custom built ESC blockchain.Adshares is a decentralized marketplace for programmatic advertising.Adshares is a decentralized marketplace for programmatic advertising.